Vacall machines deliver the performance and the easy operation advantages required by contractors and governments. Explore the line of Vacall products below:

RECYCLER
Save millions of gallons of water each year with this continuous water recycling system available on AllJetVac sewer cleaners.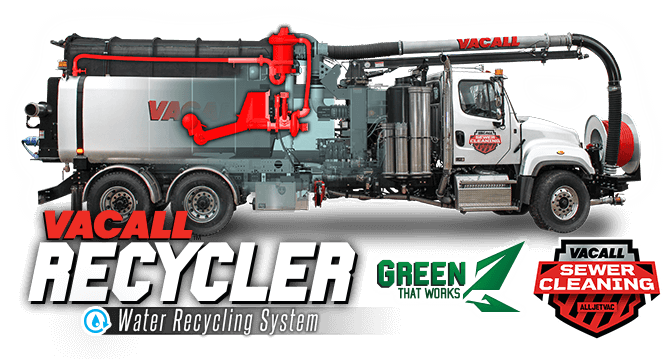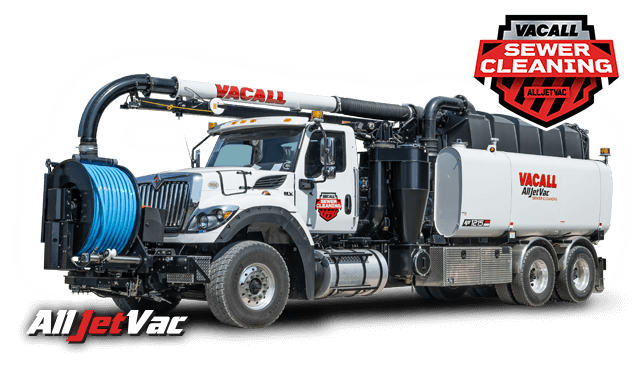 COMBINATION
SEWER CLEANERS
AllJetVac machines feature excellent jetting action and superior vacuum power to clear and maintain sewer lines.
MODELS: P SERIES, R SERIES

TRUCK MOUNTED
JETTERS
AllJet truck-mounted, high-pressure jetting machines provide a budget-conscious tool to clear blockages and maintain sewer lines.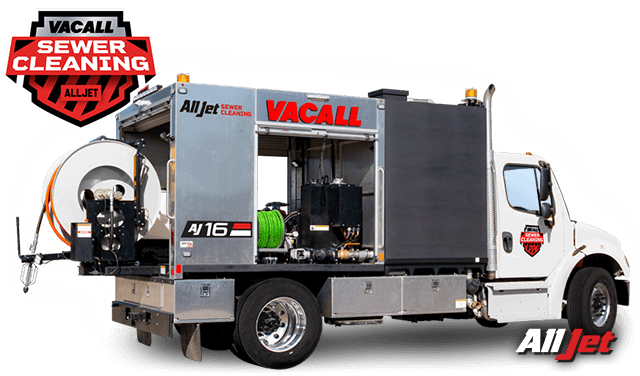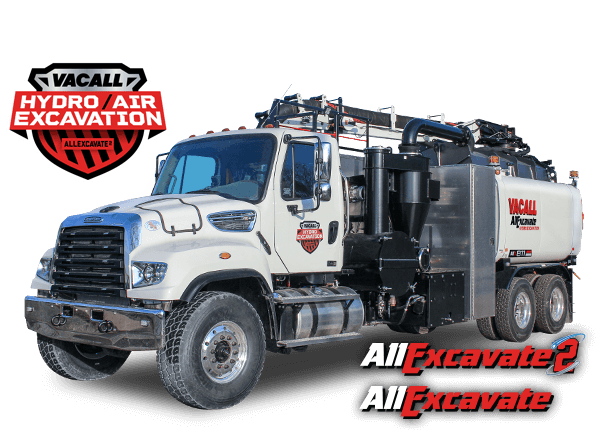 HYDRO / AIR
EXCAVATORS
Remove soil, clay and stone from around utilities and foundations, or clean frac tanks and oil and gas exploration sites with AllExcavate hydro / air excavators.

CATCH BASIN
CLEANERS
The most versatile, powerful machine on the market, AllCatch catch basin cleaners clear catch basins of muck, sand, rocks, bottles, and leaves.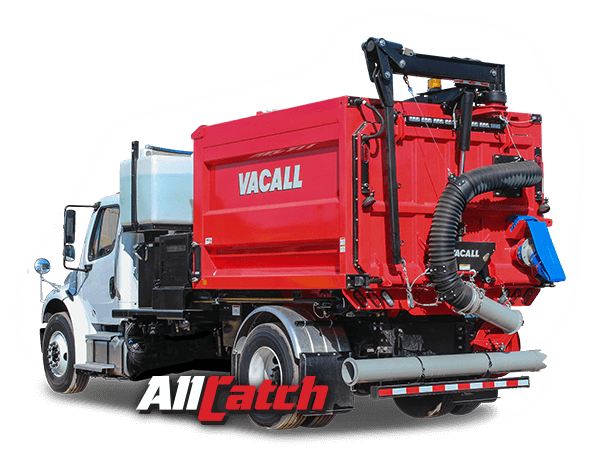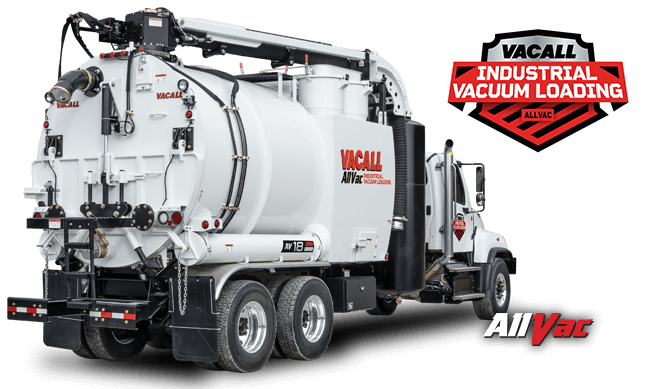 INDUSTRIAL VACUUM
LOADERS
High-power truck-mounted AllVac vacuum loaders are a favorite of heavy industries with environmental cleanup concerns in mills, factories and plants.

INDUSTRIAL
SWEEPERS
SuperSweep, the industry's most powerful sweeping machine, clears more debris in fewer passes, outworking the competition on the largest road milling and bridge resurfacing jobs.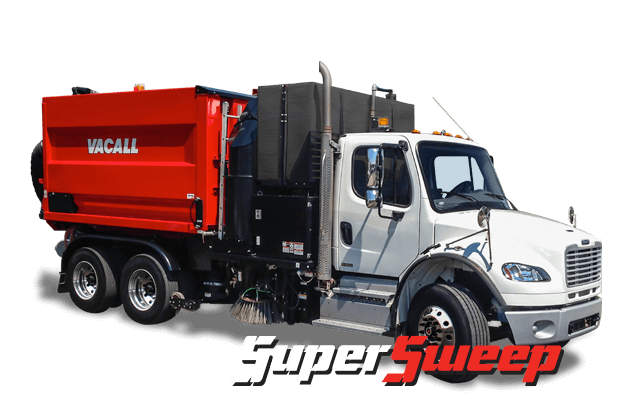 GREEN THAT WORKS.
The Vacall "Green That Works" collection of standard and optional advantages can help you save money, increase operating efficiency and protect the environment. All while continuing to deliver industry-leading vacuum and jetting forces.